Stag Party Tickets!
Bachelor Party Invitations. Jack & Jill, Stag n Doe Tickets
Ready in Just 2 Days!
Proudly Servicing: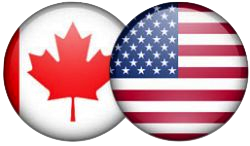 Welcome to the home of the leaders in stag party tickets and prewedding party invitations and designs. Our company is located in Toronto, Ontario, Canada and have been providing printing services to the wedding industry, groomsmen, bachelors and our online clients for over 15years.
Let us assist you in your prewedding planning needs by offering you a unique and professional looking invitation for your next event .All of our invitations are designed and printed in full color ensuring a quality looking piece for you and your guests. Using the highest grade of materials, all of our tickets are printed on a premium grade card stock that is uncomparable to any other bachelor party vendor. The quality of paper we use gives our bachelor party invitations unmatched quality and professionalism they can expect at your party. Below are just a few examples of our most popular templates we offer:
Stag Ticket Design
Bachelor Party Invitations
Jack n Jill Tickets
Stag n Doe Tickets
Bachelorettes
Boat Cruise
Team Banquets & Fundraisers
Charity Events
Poker Tournaments
Birthday Party Cards
Golf Tournaments
Raffle Tickets
*Custom designed templates
Please take a moment to view our stag tickets templates and designs , we offer the largest selection online as we are more than confident you will find a style to suit your party. If by some chance you are having difficulty in find that perfect ticket, simply let us help you design one. Our in-house designers are all registered graphic designers who are more than capable to help you create a unique ticket just for your event! Within 24-hours of receiving your order, we will email you a proof of your ticket design for you to review and approve. It's that simple!
How to place an order: We've made ordering easy, just follow these instructions and you'll be on your way to placing your order. All you have to do is click on the appropriate ticket category at the top. Once your in the proper section, you will be shown all the online invitation templates we offer for that event. Simply click on one of the templates and an online order form will pop up. Once the order screen is loaded, fill in all the required information it asks and proceed with the payment and shipping options presented. Once we recieve your order we will email you back a copy of your order details for you to review and confirm. After you've confiremd your order by email, sit back and wait for a digital proof of your ticket to arrive within 24 hours for you to approve. Once approved, your tickets will be ready in just 2 days, its that easy!
TIP - Selling Your Stag Tickets: One of the most important components to a successful stag party are you stag tickets. For stag parties, your tickets set the tone and theme of your bachelor party by illustrating to your guests what your party will include. If you are a hockey buff, you might showcase a hockey based ticket that displays a full graphic image and details all your partys details from Food and drinks, Games and Raffle prizes. It also allows your guests to get excited about your up and coming party months in advance and helps with word of mouth advertising to all your friends and family! Once your guests see your tickets we are confident they will sell themselves!
TIP 2 - Sell Sell SELL: It is important to properly promote your event by giving your guests enough time and awareness of your upcoming stag party. Traditionally, stag parties are normally held in early spring between march through september. Although it may be premature for some, the sooner you pre-sell the majority of your stag tickets the better. There are a few advantages to doing this:
1) This will allow you to obtain a more accurate guest count that will be attending your party so you can inform your venue accordingly.
2) It is also a great indicator of the amount of prizes and type of stag party services you should have at your party to properly accomodate your guests.
** We suggest you purchase your stag party invitations at least one - two months before your date. This will ensure that you have enough time for you to promote the party and pre-sell your invitations.
As well, we have expanded our services to include event management and party planning services. If you require Stag Party Services, Casino Gaming Services (Poker Tables, Black Jack Tables, Slot machines) or Hostesses Services, select the Party Services link at the top of the page to obtain an instant quote. We will gladly provide you a quote within 24 hours.
Before you book your services, let us help you in your decision making process by suggesting the appropriate games, tables and hostesses you will require to ensure a great party. We can provide you unique stag party ideas that will make sure your guests are entertained and involved helping to make your stag party memorable. Our relationships and affiliations with the the top party planning companies ensures a roster of beautiful and energetic hostesses that will wow your guests.
** Please note, Stag Party Services are available to customers in the Greater Toronto Area Only.